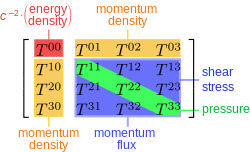 In the next group theory threads we are going to study the relationship between Special Relativity, electromagnetic fields and the complex group

.
There is a close interdependence of the following three concepts:

The classical electromagnetic fields

and

can be in fact combined into a complex six dimensional (6D) vector, sometimes called SIXTOR or Riemann-Silberstein vector:

and where the numerical prefactor is conventional ( you can give up for almost every practical purposes).


Moreover, we have

where

and

so

and where we have used natural units

for simplicity.
The Maxwell-Faraday equation reads:

The Ampère circuital law in vacuum reads:

These two equations can be combined into a single equation using the Riemann-Silberstein vector or sixtor

:

Check:
A)

B) Comparing both sides in A), we easily get

and

We can take the divergence of the time derivative of the sixtor:

Therefore,

and

hold in the absence of electric and magnetic charges on any section of a Minkovski spacetime, and everywhere! The presence of electric charges and the absence of magnetic charges, the so-called magnetic monopoles, breaks down the gauge symmetry of



Introducing 3 matrices

with the aid of the 3D Levi-Civita tensor

, the completely antisymmetric tensor with 3 indices such that

and

we can write these matrices as follows:

so



If

for

, then

We can define matrices

so

and then

for

. Experts in Clifford/geometric algebras will note that these matrices are in fact "Dirac matrices"

up to a conventional sign.
In fact, you can admire the remarkable similarity between the sixtor equation AND the Dirac equation as follows:

In summary: the sixtor equation is a Dirac-like equation (but of course the electromagnetic field is not a fermion!).
The equation for

, since

, will be the feynmanity

where

Let us define the formal adjoint field

and the 4 components of a "density-like" quantity

Then, we can recover the classical result that says that the energy density and the Poynting vector of the electromagnetic field is


These equations provide an important difference between the Dirac equation for a massive spin

true (anti)particle and the electromagnetic massless spin

photon, because you can observe that in the former case you HAVE:

and you HAVE

in the latter (the electromagnetic field has not mass term!). In fact, you also have that for a Dirac field the current is defined to be:

and it transforms like a VECTOR field under Lorentz transformations, while the previous current

are the components of some stress-energy-momentum

!!!! They are NOT the same thing!
In fact,

transform under the

and

(complex conjugated) representation of the proper Lorentz group.
Remark: Belinfante coined the term "undor" when dealing with fields transforming according to some specific representations of the Lorentz group.